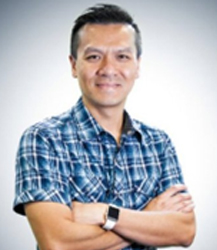 Frank Nguyen
Chief Learning Officer, VP
,
Sears Holdings Corporation
Frank Nguyen, the Chief Learning Officer and divisional Vice President of Learning for Sears Holdings Corporation, has led learning strategy and transformation initiatives for Fortune companies including American Express, Intel, and MicroAge. He has served as faculty at San Diego State University and Arizona State University. Frank has published extensively on the intersection of eLearning, instructional design, and performance support. His research on performance support was recognized by ISPI with the 2008 Distinguished Dissertation Award. He has served on a variety of learning industry committees for Adobe, ASTD, BJET, Brandon Hall, The eLearning Guild, and ISPI.
An advocate of lifelong learning, Frank seeks to provide employees with skills for their current job while elevating their expertise for future roles in their career. As an author and speaker in the field of learning, Frank's work in instructional design and performance support has been recognized by several leading industry organizations.
Frank holds his PhD and MEd in Educational Technology from Arizona State University.